WELCOME TO BLUEDOORS YORK LUXURY SUITES
Our Luxury Hotel in Medellín, Antioquia, Colombia
—
Be immersed in the modern luxury, chic style and high-tech amenities of York Luxury Suites Medellín – the ideal luxury hotel for both short and extended stays. Perfectly situated in Medellín's exclusive upper side of El Poblado neighborhood, we offer a fashionable pied-a-terre for business and leisure travelers. Our hotel is just steps from the new Medellín Chamber of Commerce headquarters, the Campestre Club and a few minutes from EAFIT University.
Relax in one of 111 contemporary suites, featuring pet-friendly floors appointed with modern furnishings and décor. Spacious suites range from 33 square meters to 56 square meters and bedrooms with plush bedding, kitchens, dining rooms, luxury bathrooms, up to 4K televisions with DirecTV and Google Home sound and automation systems. We also feature automated rooms that allow guests to control the TV, lights, air-conditioning and curtains via voice commands and mobile devices.
Gather for cocktails and delicious Colombian and international cuisine in York Restaurant and Bar. After a day of travel, meetings or exploring Medellín, unwind with a pampering treatment at the hotel relaxing area or enjoy a dip in the rooftop heated pool. Guests also have access to a well-equipped gym with views on the 22nd floor.
Discover the services and facilities of the finest luxury boutique hotels infused with the style and ambiance of an exclusive private co working club. Let Bluedoors York Luxury Suites Medellín be your business or social hub on your next visit to Medellín.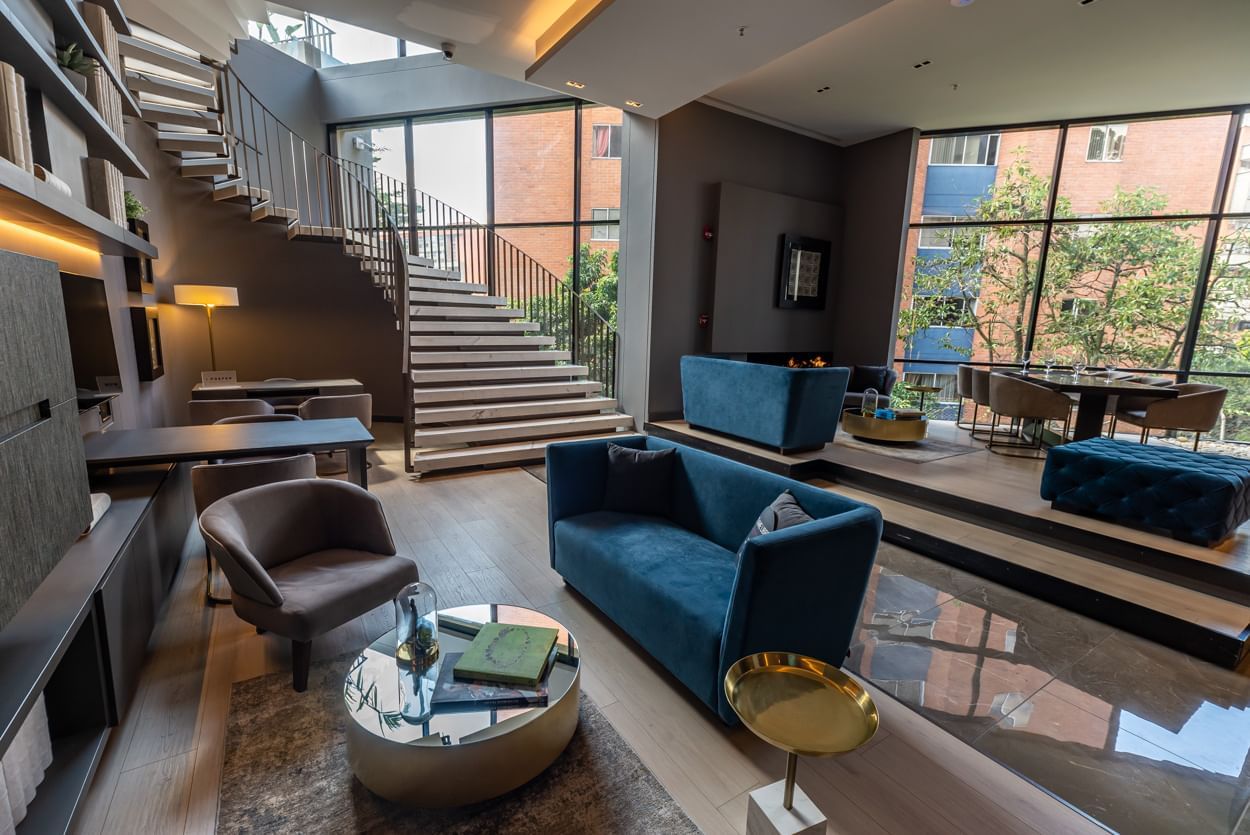 Romantic Plans
—
Planning a romantic getaway in Medellín? Why not spend your trip at one of the city's newest luxury boutique hotels – York Luxury Suites Medellín? Take advantage of our hotel deals designed exclusively to help couples relax, reconnect and rekindle.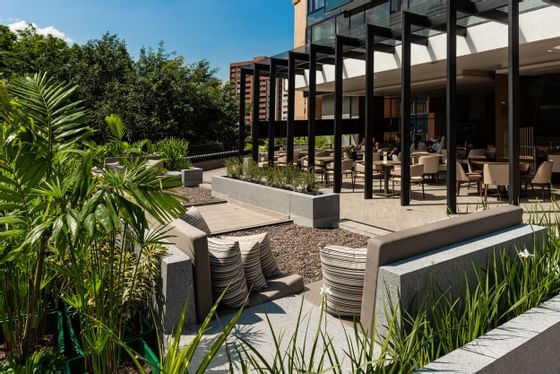 York Luxury Suites Medellín seamlessly combines the services and amenities of the top luxury hotels in Medellín with the exclusivity and atmosphere of a private residence.
We are a Preferred Hotels & Resort Member
Discover more about Preferred Hotels.